5 Ways to Use Your Vision Benefits
Before They Expire
What a year it's been! With everything that's going on, it's important to stay up to date on your health and take full advantage of your yearly health benefits. Here are 5 ways you can use your vision benefits at your neighborhood Pearle Vision before they expire.
1. Use Up Your FSA/HSA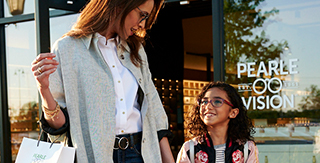 Most FSA/HSA plans don't roll your funds over into the following year. During these tough financial times, it's smart to put that hard-earned money to good use on your vision, rather than risk losing what you've already saved. The best part about these dollars is they can be used on all sorts of eye care needs, such as an eye exam, frames, lenses or even prescription sunglasses!
2. Secure a Backup Pair

In these unprecedented times, it may be helpful to have a backup pair of glasses for when you may need them. Keep your family a step ahead by using your FSA or vision benefits on a backup pair of glasses before it's too late.
3. Get Prescription Sunglasses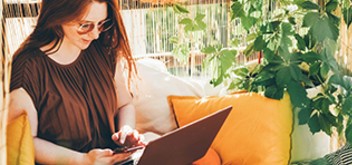 Now that many of us are working and schooling from home, we have the opportunity to take our work outside! A pair of prescription sunglasses can help protect your eyes from harmful UV rays, as well as dirt and dust, so you can see your work more clearly.
4. Upgrade to Blue Light Filtering Lenses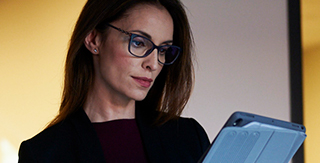 With so much happening from home on our screens these days, our eyes are being exposed to a lot of blue light. Blue light filtering lenses can help prevent digital eye strain and they're available in both kids' and adults' frames at your neighborhood Pearle Vision. We also have non- prescription blue light lenses!
5. Take Advantage of Our Best Offer

We understand how hard this year has been. That's why, when you come in for a routine eye exam at Pearle Vision, we'll cover your out-of-pocket cost or insurance copay as a credit against a complete pair purchase of frames and lenses. We're here to help you get the eye care and eyewear you need to stay healthy and see clearly, no matter what.
Scheduling an Eye Exam

Don't let your vision benefits go to waste! Schedule an eye exam at your neighborhood Pearle Vision today.
Sources:
https://www.allaboutvision.com/vision-insurance/how-to- use.htm
https://www.aoa.org/covid-19/health-insurance-and-vision-plans? sso=y
DISCLAIMER: THIS WEBSITE DOES NOT PROVIDE MEDICAL ADVICE. The information, including but not limited to, text, graphics, images and other material contained on this website are for informational purposes only. The purpose of this website is to promote broad consumer understanding and knowledge of various health topics. It is not intended to be a substitute for professional medical advice, diagnosis or treatment. Always seek the advice of your physician or other qualified health care provider with any questions you may have regarding a medical condition or treatment and before undertaking a new health care regimen, and never disregard professional medical advice or delay in seeking it because of something you have read on this website. Pearle Vision does not recommend or endorse any specific tests, physicians, products, procedures, opinions or other information that may be mentioned on this website. Reliance on any information appearing on this website is solely at your own risk.